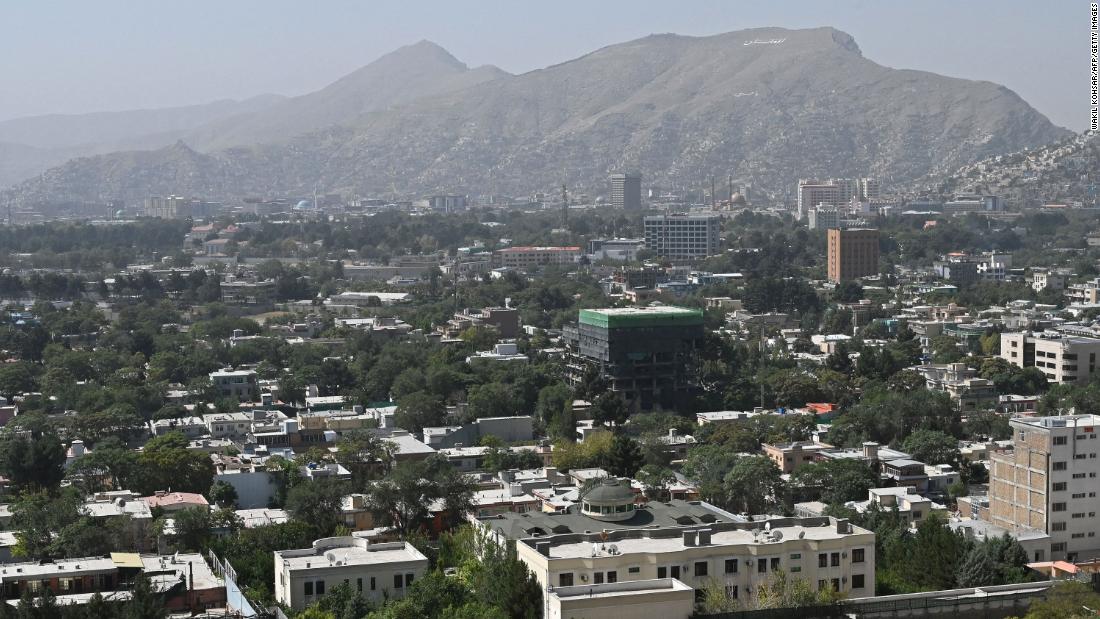 There's a wide range of opinions among Afghanistan war veterans about the US withdrawal, said Tom Porter, an Afghanistan veteran and the executive vice president for government relations at Iraq and Afghanistan Veterans of America (IAVA). Stressing he doesn't speak for everyone, Porter said some veterans feel the withdrawal was overdue while others believe the United States should have stayed to prevent any violence.
"But the vast majority of veterans I'm hearing from have great concern for the veterans that have sacrificed so much and the families that are Gold Star families that lost their sons and their husbands and their fathers and mothers and other family members over the last 20 years," Porter said.
"They are wondering, was their loved ones' service worth it?"
The images coming out of Afghanistan are quickly building a narrative, he said, that is going to shape veterans' views about the past 20 years.
"That's going to color the way veterans and service members think about the end of their service, the result of their service," Porter said. "Everybody in the community's going to be looking to see, how is history going to remember what we did over there?"
Gerald Keen, who served in Afghanistan, told CNN's Pamela Brown he knew this time would come. But he disagrees with the way the withdrawal has unfolded, believing American soldiers should not be sent back to do a job he feels should have been done prior to the closure of Bagram Airfield.
US Defense Secretary Lloyd Austin approved the deployment of 1,000 more US troops to Afghanistan, a defense official told CNN on Sunday, for a total of 6,000 US troops expected to be in country.
"Now we've got to send soldiers back in harm's way to help evacuate the embassies and these interpreters who fought side by side with us every day," Keen said.
Much of veterans' anxiety is tied to the effort of getting out those who helped the United States at risk to their families' lives, said Jeremy Butler, IAVA's chief executive.
The US State Department has said there are some 20,000 Afghans who have applied for a Special Immigrant Visa (SIV) to be able to come to the United States. As of Friday, 1,200 Afghans and their families had been evacuated to America as part of the administration's "Operation Allies Refuge," and administration officials said they would accelerate efforts to get the applicants and their families out of Afghanistan and to the United States or a third country.
Even with the accelerated pace of SIV relocation, there are tens of thousands of other Afghans who worked alongside the United States who either are stuck in the pipeline or do not qualify for the program and will need to pursue other ways out, such as the administration's new Afghan refugee designation.
Read the full story here.