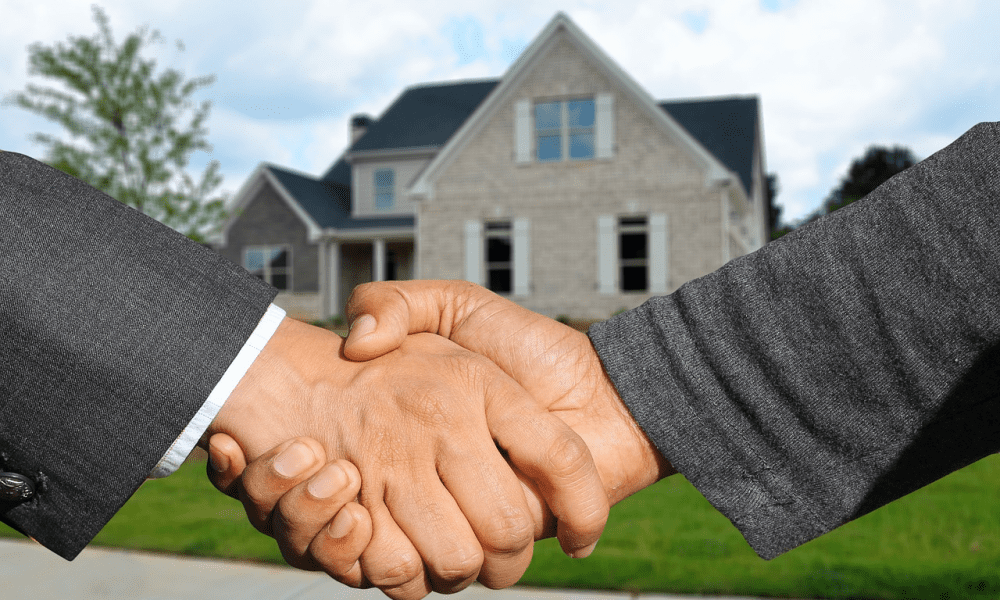 Share
Tweet
Share
Share
Email
The housing market in the U.S. soared to new highs between April 2020 and April 2021. It has been a record year of home sales and the housing market gained $2.5 trillion in value, placing its value at $36.2 trillion in 2020. This is the greatest gain since 2005. According to figures released by the US Census Bureau, in April 2021, the median price of American homes was $372,400 (up from $295,300 in June 2020), whereas the average sales price was $435,400.
Increased demand is spurred on by the current interest rate lows, but a shortage of inventory is also contributing to the price increases. As more people want to buy homes, homeowners are holding off on selling. The development of new properties is increasing, but at a slower pace than the demand is growing. Many attribute this to rising material costs.
Beach Home Investments in Delaware VS Florida
Delaware and Florida are two great states for investors wanting a home in a beach neighborhood. The two states may be considered excellent for retirees, but they also offer excellent work opportunities (including for gig workers and those working from home), making them ideal for younger people and families thinking of relocating to quieter areas and into bigger homes.
The best way to compare the two states is to look at two cities there to get a better idea of what to expect. Rehoboth Beach has become a popular area in Delaware, with beautiful homes, and is often compared to Naples, Florida. This is how they compare:
Population, schools, entertainment, and crime
Rehoboth Beach is in Sussex County and has a population of approximately 1,400 people compared to the population of 21,300 in Naples. The median age of people in Naples is 1.7 years older than those in Rehoboth Beach.
However, both areas offer good schools, plenty of outdoor activities, dining, and lower crime rates. Naples has some private schools, but the public schools in Rehoboth Beach are highly rated.
Naples is considered one of the safest cities in Florida because of its low crime rate. Delaware's crime trend does match the rest of the Atlantic region, but it's safer cities see very little violent crime. Crime statistics in the state have been falling steadily since 2019.
Residents in both cities have access to excellent healthcare. Rehoboth Beach has the advantage of being close to many major cities in the surrounding states like Philadelphia, Baltimore, and Washington D.C., should more specialized medical care be needed.
Weather conditions
Even though storm risks in the Rehoboth Beach area are slightly higher than in some other beachfront cities, they do not match the hurricane threats faced by Naples, Florida.
Florida has much higher all-year-round temperatures at an average of 77 degrees and mild winters, but it can get very hot there during the summer months. Delaware is known for its mild autumn months and warm summers, but it has a lower heat risk. The average temperatures at Rehoboth Beach vary between 29 and 84 degrees but rarely below 17 or above 90 degrees.
Florida has a long history of hurricanes, and even though Naples is considered safer than most cities in the state, it is hit by a tropical storm approximately every 26 months.
Average home size and prices
Delaware is a small state, but strategically situated near almost all the major cities of the U.S. This is the perfect location for homeowners wanting a beach home near these centers. However, this places a huge demand for homes in the city and pushes up its median home listing price to $502,5K, a 15.5% year-on-year increase. Almost 100% of homes sold fetch their asking price. Currently, Rehoboth Beach is a buyers' market with a good supply of homes.
In the ten neighborhoods of Naples, the median listing price of homes is $520K. The median price fetched is $475.8K, meaning that not all homes are sold for their asking price. Currently, it is difficult to find a home, making it a seller's market.
The median square footage of a home in Naples is 1,629 whereas the median home size in Rehoboth is 1,575 square feet.
Finding a home in Delaware
Whichever state you decide to invest in some real estate in, there are plenty of pros and cons to living in Florida and Delaware. If you prefer the idea of living closer to the urban areas on the East Coast, take a look at the Bethany Beach homes for sale to get an idea of the home you can get.