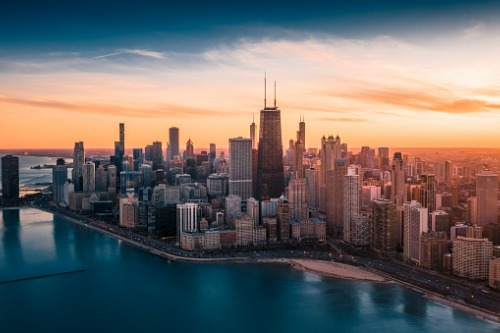 Manulife Investment Management – the global wealth and asset management segment of Canadian company Manulife Financial Corporation – has acquired the Joliet Logistics Center in Joliet, Illinois.
The facility, acquired on behalf of a managed account, is a one-million-square-foot Class A property located in the I-80 corridor, which is considered one of Chicago's top institutional submarkets.
Manulife explained that the Joliet submarket is home to a large number of modern distribution centers that serve Chicago and the surrounding Midwest region. It added that Chicago's industrial market continues to attract tenants across all industries thanks to its central location, transportation infrastructure, and strong labor pool.
"The Joliet Logistics Center represents an opportunity to acquire a strong core industrial asset in one of the deepest, institutional industrial markets in the country," said Manulife Investment Management head of US real estate investments Pritesh Patel. "The acquisition of this state-of-the-art facility is a strong addition to our existing portfolio in the greater Chicago region."
Manulife Investment Management develops and manages commercial real estate for thousands of customers worldwide. As of March 31, 2021, its real estate portfolio totals 63 million square feet of office, industrial, and retail space in markets across Canada, the US and Asia.
Manulife operates in the US under the John Hancock name.