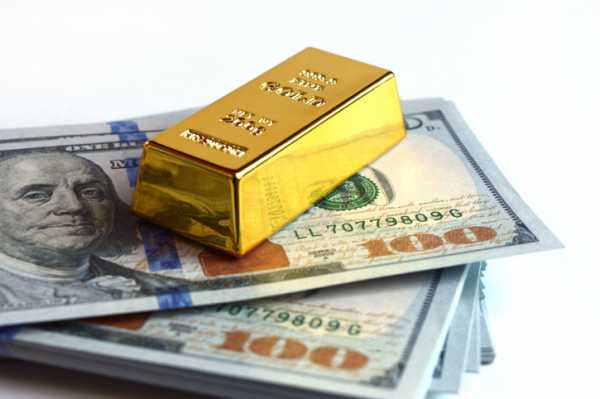 Gold futures are trading higher at the mid-session on Wednesday after recovering from early session weakness. The price action looks technical in nature as sellers backed-off as the market neared its three-week low at $1676.20. This may have spooked some weak shorts, encouraging them to cover their positions. Profit-taking and end-of-the-month/quarter position-squaring may have also contributed to the intraday reversal.
At 17:17 GMT, June Comex gold is trading $1710.70, up $24.80 or +1.47%.
Despite the intraday strength, gold is set for its biggest quarterly decline in more than four years as elevated U.S. bond yields dented its appeal. Gold is down over 10% for the quarter and is on track for its worst quarterly performance since end-December 2016. It is also set for a third straight monthly decline.
A weaker U.S. Dollar is also contributing to the market's strength as well as steady Treasury yields. Low volume could also be behind the unexpected strength with many professional starting the Easter weekend early ahead of Friday's bank holiday.
US Dollar Index Edges Lower
The U.S. Dollar is trading lower against a basket of currencies at the mid-session on Wednesday after hitting a multi-month high early in the day. The Dollar/Yen hit a one-year high, but the greenback is losing ground to other index components like the Euro, British Pound and Canadian Dollar.
Gold tends to strengthen when the greenback weakens because the precious metal is a dollar-denominated asset, making it less-expensive for foreign buyers.
Despite the intraday rally, the dollar is expected to remain supported over the near-term as investors bet that fiscal stimulus and aggressive vaccinations will help the United States lead a global pandemic recovery.
10-Year Treasury Yields Flat, but Holding Above 1.72%
The 10-year U.S. Treasury yield held above 1.72% on Wednesday following the release of private payroll data and ahead of an infrastructure plan rollout from President Joe Biden.
The yield on the benchmark 10-year Treasury note fell slightly to 1.721% at 12:15 GMT. The yield on the 30-year Treasury bond fell to 2.381%.
Gold doesn't pay a dividend or interest so rising Treasury yields make the precious metal a less-attractive investment.
US Economic News
ADP's private payroll data for March showed a gain of 517,000 jobs. That was below the 525,000 private jobs expected by economists polled by Dow Jones but well above the 176,000 added in February.
Pending Home Sales declined in February, indicating that housing supply remains tight across the country.
Later today, President Biden will unveil a more than $2 trillion infrastructure and economic recovery package on Wednesday. The plan aims to revitalize U.S. transportation infrastructure, water systems, broadband and manufacturing among other goals.
An increase in the corporate tax rate to 28% and measures designed to prevent offshoring of profits will fund the spending, according to the White House.