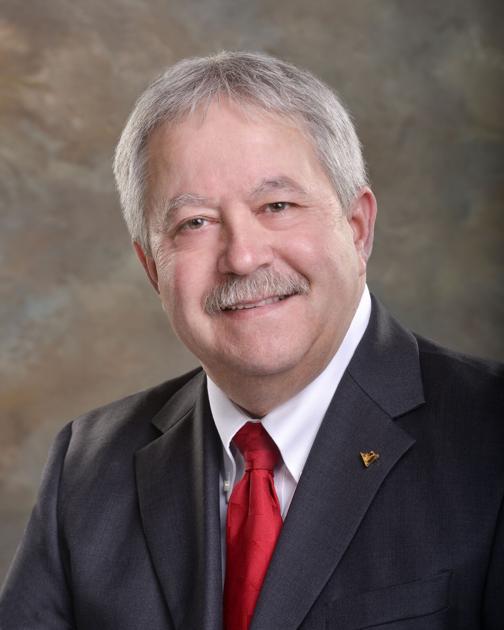 After one of the biggest healthcare crises in history, all indications show we are quickly returning to pre-pandemic life. This is welcome news for thousands of businesses across Montana, but it is only one piece in a complex recovery phase. Additional measures to support growth and development for businesses of all sizes must be supported by our representatives in Washington D.C. to ensure we protect our workforce and keep pace with competing nations.
While our early recovery is providing some relief for our businesses and communities, we cannot counteract this momentum with additional tax burdens. This could come in the form of the White House's proposed tax plan to pay for the hotly-debated infrastructure bill, including raising the corporate tax rate from 21% to 28% and the Global Intangible Low-Tax Income (GILTI) from 10.5% to 21%. Both these proposed changes, along with other measures included in the plan, will significantly impact businesses across our state and the country, leading to less earnings, fewer jobs, and higher costs.
As Executive Director of the Montana Petroleum Association, this concerns me greatly. Montana's oil and gas operations support 29,000 jobs in every corner of the state. Revenue from oil and gas production makes up 5.6% of Montana's General Fund Budget, providing funds for state and local programs such as schools, statewide water testing, reclamation, and conservation. Increasing federal taxes would mean that oil and gas companies would be forced to readjust their budgets, lessening the funding available for these critical capital outlays and affecting the livelihoods of many Montanans.
A study released in June 2021 by the Tax Foundation, a nonpartisan organization, studied the potential outcomes of raising taxes on American businesses and the findings are staggering. They forecast the proposed tax plan will reduce U.S. gross domestic product by 0.5%, the gross national product by 0.3% and eliminate approximately 101,000 full-time jobs between 2022 and 2031.
Supporters of the legislation often discount corporate tax increases as simply a problem for big business, but this is simply not the case. These proposed increases to our country's corporate tax rate will be felt by businesses of all sizes and come on the heels of a year where we saw 400,000 small businesses close for good due to pandemic related hardships.
Workers and consumers will also feel the pain of these tax hikes through fewer jobs, higher costs of goods, and less return on stock market investments. Former chairman of the Council of Economic Development Kevin Hassett summarized these impacts recently by stating "every cent of corporate tax comes from higher prices, lower wages or lower payments to investors." Recent studies by both the Congressional Budget Office and Joint Committee on Taxation also conclude that the burden of corporate tax increases fall on the American worker.
The dangers of raising corporate taxes and slowing the economy is compounded even further when other countries are not doing the same. When ranking the 38 member countries of the Organization for Economic Co-operation and Development (OECD), the U.S. currently ranks as the 12th highest statutory corporate tax rate. Should the Made in America Tax Plan advance, we would jump to the highest, during a period where U.S. business growth is already outpaced by rivals like China.
So, how can the infrastructure bill be paid for without raising taxes on our businesses? The answer is simple: give the IRS additional tools to collect the money it is currently entitled to, but not received. In 2019 alone, $574 billion in federal taxes went uncollected and that number is expected to balloon to more than $7 trillion over the next 10 years. If the IRS is provided the resources to increase enforcement capabilities, collecting a mere 20% of uncollected taxes over the next decade will result in enough money to fund a robust infrastructure package.
Repairing and upgrading our nation's crumbling infrastructure should be a top priority, but it shouldn't be done at the expense of Montana's communities and businesses. Our elected leaders must find other solutions that will support both causes.
Alan Olson is the Executive Director of the Montana Petroleum Association.