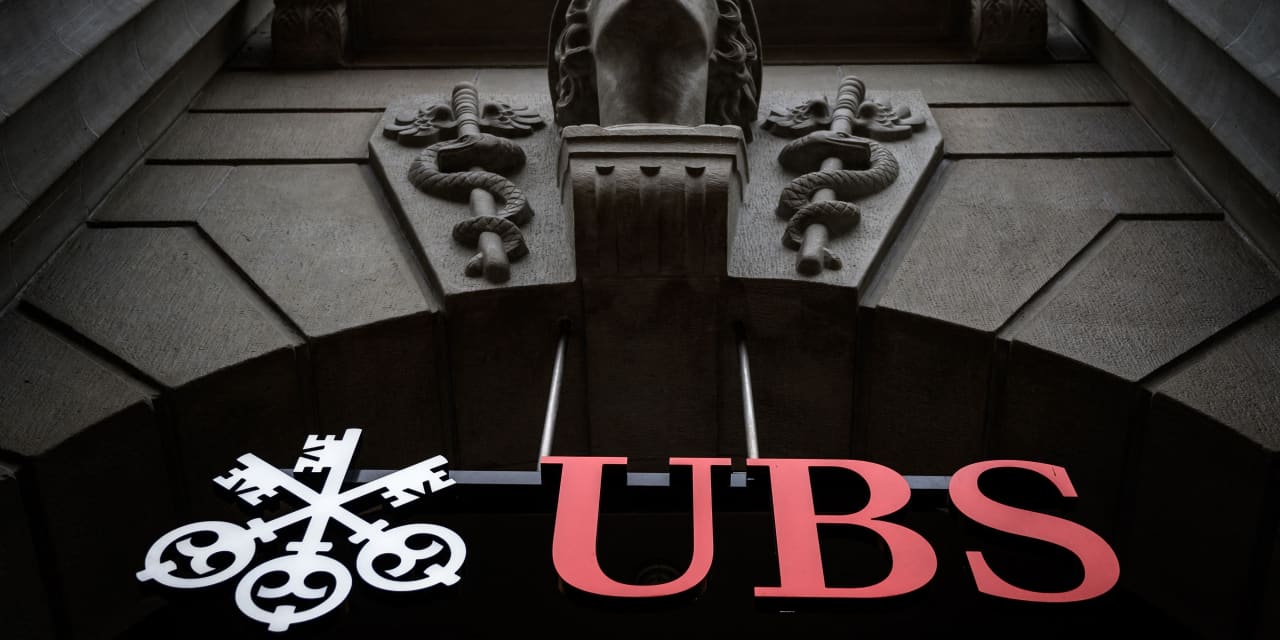 A majority of investors in the U.S. are expecting inflation to pick up, with many planning to buy stocks to adjust for the rise, according to UBS Group's quarterly investor sentiment survey. 
UBS found 57% of U.S. investors believe inflation will accelerate over the next 12 months — a higher percentage than any other region. The Swiss bank probed 2,999 investors with at least $1 million of investible assets, conducting its survey globally from June 23 to July 12, according to its statement Wednesday.

UBS Investor Sentiment survey report for 2Q21

Inflation has surged in the U.S., with investors watching for signs that rising costs could last longer than the Federal Reserve has been expecting as the economy continues its expansion. More than half of U.S. investors surveyed by UBS have personally felt the impact of inflation over the past six months and most expect it could ripple through to their portfolios.
"Though we expect the recent rise in inflation to ease, the outlook for inflation remains uncertain," said Tom Naratil, president of UBS Americas and co-president of UBS Global Wealth Management, in the bank's statement. "Building inflation protection into portfolios is an appropriate step for investors to be taking now."
Naratil suggested "investing in commodities, private market infrastructure, and stocks with pricing power, as these areas tend to perform better in an inflationary environment and will help to preserve purchasing power over the long term."
Read: Inflation has 'really rung' an alarm for equities forecast, Acadian portfolio manager says
UBS found that many U.S. investors are planning to buy stocks as a result of inflation, while adding cash is the second most popular adjustment. In the survey, U.S. investors also cited bonds, precious metals and real estate as areas for planned increases due to higher inflation. 
Meanwhile, they remain largely positive in their outlook for the U.S. economy, with 69% of U.S. investors expressing an "optimistic" view of the next 12 months, the survey shows.
Read: Bars and restaurants ring up big business in June and lead rebound in U.S. retail sales
Globally, concerns over COVID-19 and tax changes have eased since UBS's probe of investors sentiment in the first quarter, the bank said. Investors' top three worries are cybersecurity, their country's politics and climate change, though they are largely optimistic about the stock market for the next six months, according to the survey's global findings.
"Our view is that there will be no return to national lockdowns and we'll see inflation recede in the second half, meaning the Fed won't need to withdraw stimulus," said Iqbal Khan, president of UBS Europe, Middle East and Africa and co-president of UBS Global Wealth Management, in the bank's statement. "This should be positive for the reopening of economies, recovery trades and many of the secular growth winners."
The U.S. stock market has been trading around record highs this year. Stocks rose for a second consecutive session Wednesday, with the Dow Jones Industrial Average
DJIA,
+0.83%
rising 286.01 points, or 0.8%, while the S&P 500
SPX,
+0.82%
also advanced 0.8%.