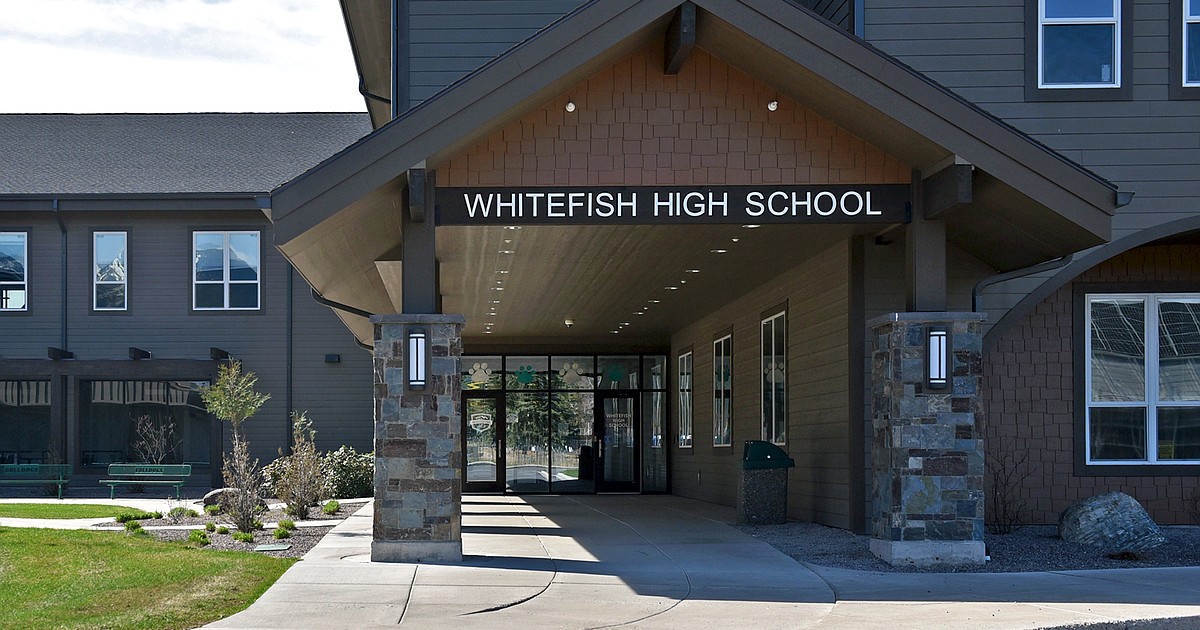 In the latest U.S. News Best High Schools rankings, Whitefish High School was ranked in the top 10% of all high schools in the country and No. 2 in the state of Montana.
The U.S. News rankings come out every year in April and according to WHS principal Kerry Drown, the annual report is something he keeps his eye on.
"It's something that we watch annually to get a sense of how we're measuring up and we've been creeping up the list over the last several years," he told the Pilot on Thursday. "To move into that second slot in the state was really a heartwarming reality of the work that our folks are doing and it just affirms a lot of the things that we are doing — they're working."
Drown said Whitefish High has been in the top 10 high schools in the state over the last few years, but its ranking has ranged from five to seven in the state; No. 2 is the highest the school has ever achieved on this list.
The U.S. News rankings include data on nearly 24,000 public high schools and around 18,000 schools were ranked in the report. Whitefish High School came in at number 1,835 in the country.
In the report, schools are ranked on their performance on state-required tests, graduation rates and how well they prepare students for college. U.S. News states that it does the annual ranking to give an unbiased picture of how well schools are serving their students and to help families make informed decisions about education.
"We also want to recognize high-performing schools and inspire educators and municipalities to do better," the U.S. News Best High School Rankings website states. "The top-ranked schools have a high rate of students who scored above expectations in math and reading state assessments, passed an array of college-level exams, and graduated in four years."
WHS earned a score of 89.72 out of 100 points to earn the ranking of No. 2 in the state and the best high school in the Flathead Valley. The top ranked school in Montana this year was Bozeman High School which had an annual enrollment of 2,204 students according to the rankings. Whitefish's enrollment was 524 students.
Whitefish's graduation rate according to the rankings is 94% and the school ranked high in the state in math and reading proficiency and performance standards.
The U.S. News ranking is most heavily based on the high school's college readiness index ranking — that is mainly measured by the proportion of a school's seniors who took and earned a qualifying score on advanced placement (AP) exams.
Drown says WHS focuses on preparing students for life after high school in several ways. One of those is utilizing the block schedule, which alternates class periods between days of the week, making for longer periods in each subject.
"The block schedule affords us a deeper dive into content and it also helps us with teaching students some of those soft skills, things like time management and organization," he said.
In addition WHS, brought on a college and career readiness counselor this year, Ross Lingle, who meets with students and parents and organizes ACT workshops among other tools to help students prepare for college.
"We keep adding to that repertoire of strategies to shrink that gap from when a kid leaves us at the end of high school and steps into their next whatever it may be," Drown explained. "That community college feel, that's what we're trying to emulate more than anything."
"It's really exciting — it's exciting for me, it's exciting for our staff, our students, our community; it's a big deal," he added.
Eighty-five Montana high schools made the Best High Schools rankings. As far as other area schools, Glacier High School came in second in the Flathead Valley with a No. 12 ranking in Montana, then Flathead High School at No. 16 in the state and Columbia Falls at No. 37 in the state. Bigfork was No. 54 in Montana.